Viscofan Globus Australia have been appointed ANZ distributors for Risco S.p.A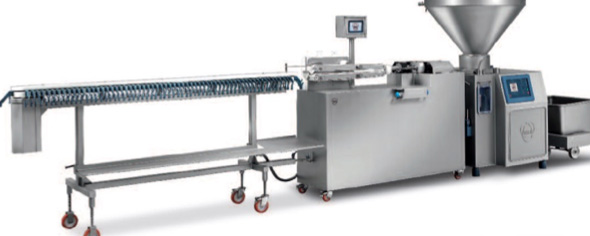 For over 50 years Risco have been producing machinery and systems for the meat processing industry. Over this time, Risco have become a brand of reference in the industry and are synonymous with quality and reliability.
Risco's portfolio includes grinders, mixers and vacuum fillers for production of sausages, hams, home style burgers, meatballs and mince.
Risco also manufacture a range of forming, extrusion and depositing lines for bakery, cake mix, toppings, sauces and other liquid / semi liquid food products.
Please call Viscofan Globus for information on how Risco can reduce your production costs and increase your line efficiencies.